About your guide:
Hi I'm Jeff Hyman 
I grew up in Massachusetts and my passion for my practice stems from playing outdoors as a child, climbing trees, building tree forts, exploring streams, fields and woodlands near my home. I have a degree in management and have led numerous teams and departments, developed and delivered hundreds of training programs, presented to and inspired thousands of people throughout my career.
I received my training and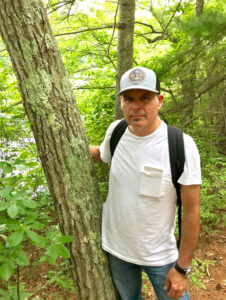 certification from the Kripalu School of Mindful Outdoor Leadership and am a certified Kripalu Mindful Outdoor Guide (KMOG). My training included significant reading, a forest bathing immersion and intensive outdoor training and practicum of the 9 steps of a Mindful Outdoor Experience (MOE). Additional practical skills in wilderness first-aid, Ayurveda, tree, bird, tracks and scat, insect and animal identification were also part of the training.
I am delighted to have an opportunity to guide people during this important practice.
Jeff Hyman